Ila Pensjonat, Waldemar Thranes Gate 70. 10-19 May.
1st floor:
Benedicte Beldam
Lasse Berlok
Emma Astner
Niels Munk Plum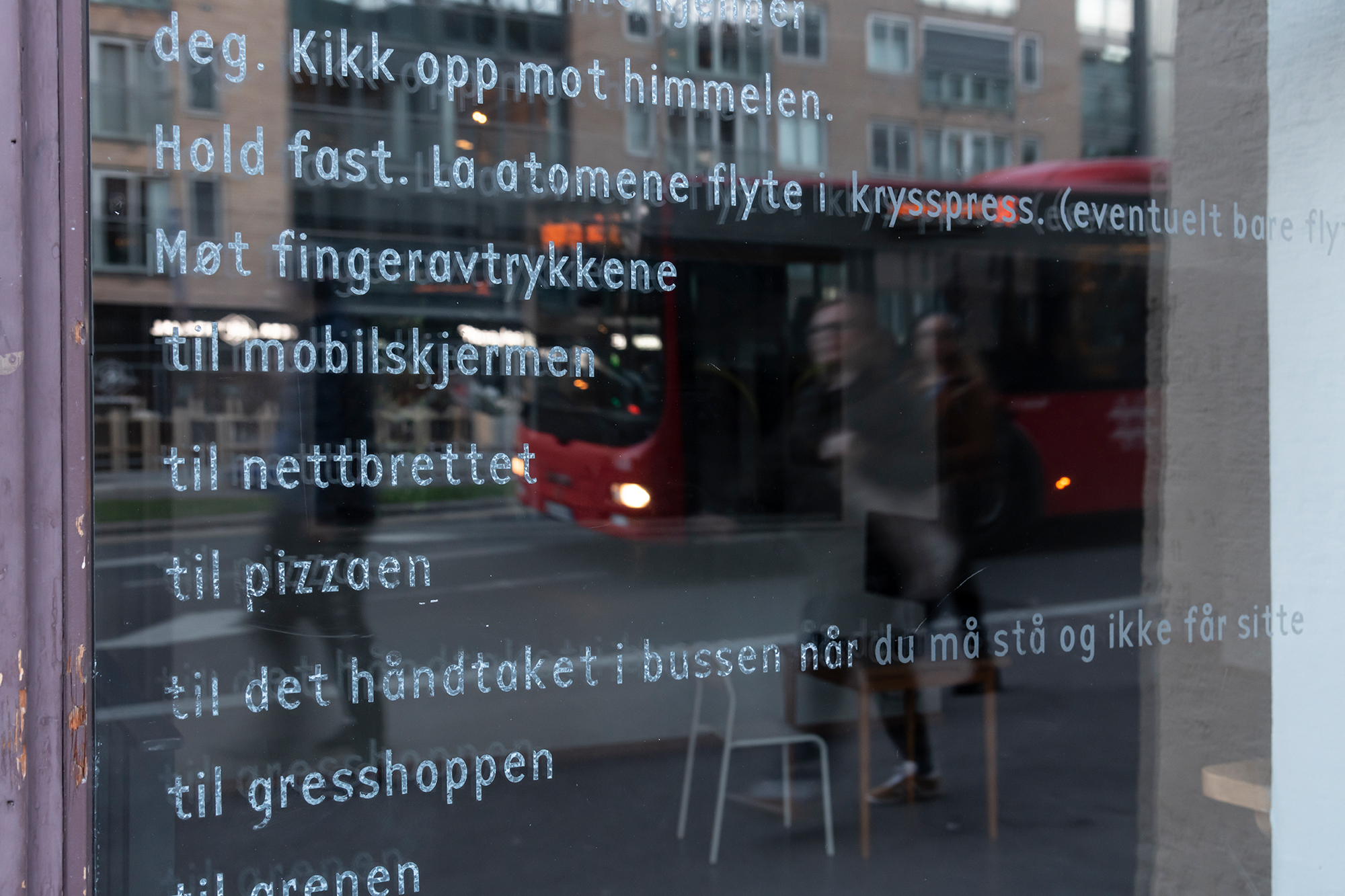 Benedicte Beldam
Delvis skyet. Nedbørsvarselet er ganske sikkert.
Base-12 screen font, Kefir on window.
2019
Lasse Berlok
Play for Screen

Video
Jacques Ranciere, The Emancipated Spectator,
trans. Gregory Elliott, p. 15.
2019
Emma Astner
Scenic Viewpoint Program
Installation, serie of events.
2019
Niels Munk Plum
TWO SPACES (what's in between)
Installation, performance.
2019
Photos: Øystein Thorvaldsen