Ila Pensjonat, Waldemar Thranes Gate 70. 10-19 May.
5th floor:
Noah Carlsen Sullivan
Magnus Kaurin
Evelin Sillén
Thomas Bremerstent
Kier Cooke Sandvik
Kim Svensson
Noah Carlsen Sullivan
Det grønne rommet, "lntimitet & Forsvinning", Det evige vage, Knusk
Oil on paper, Oil on canvas.
2019
Magnus Kaurin
Observing the Interment of a Corpse
Photographs, Oil and acryl paint on canvas.

Evelin Sillén

We're Always in the Middle, Everyone Anyhow
Video. 27 mins.
2019

Thomas Bremerstent
Jorden brerer mig. Sandet sagtner mig. Mudder fanger mig.
Plaster.
2019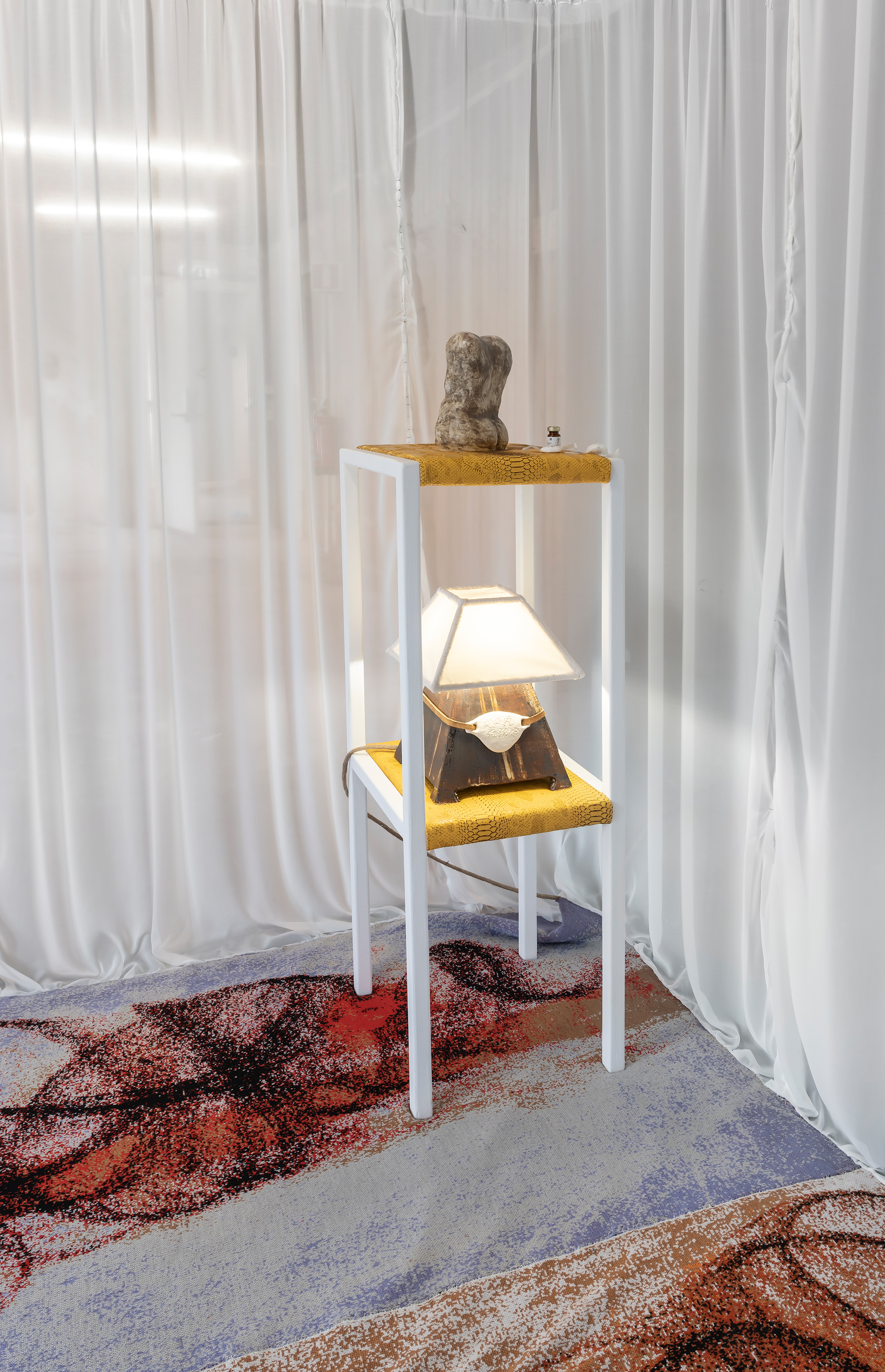 Kier Cooke Sandvik
Advanced Essence: BODYWORKS, ACATHLA, POST-OP, SURGED, DEVELOPER, MONES, BODYACHE, ADVANCED ESSENCE
Mixed media installation.
2019

Kim Svensson

Transmit
Digital video. 9 mins, loop.
2019
Photos: Øystein Thorvaldsen